Secretariat's work
March 2023 – Meeting of the High Representative of the Coalition for the Sahel, Dr. Djimé Adoum, with Ms. Ilze Brands Kehris, United Nations Assistant Secretary-General for Human Rights
24 March 2023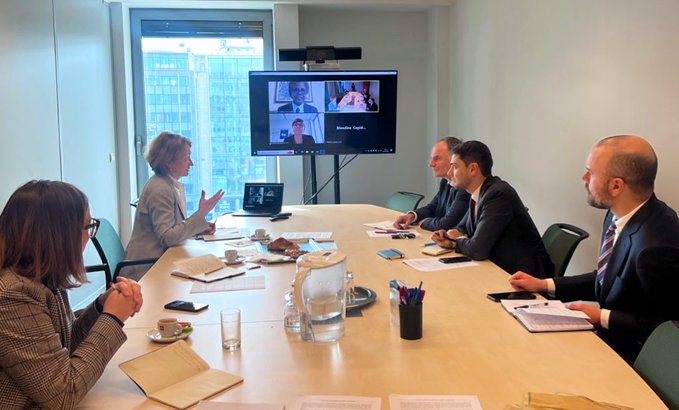 On Thursday, March 16, 2023, the High Representative of the Coalition for the Sahel, Dr. Djimé Adoum, met with Ms. Ilze Brands Kehris, United Nations Assistant Secretary-General for Human Rights, in the presence of the coordination unit of the Sahel Alliance.
The urgency of strengthening the protection of civilians against violence of all kinds and the need to ensure respect for humanitarian principles in the Sahel were at the heart of the discussion, as were concerns about the shrinking space of civil liberties in some countries.
The meeting allowed for a discussion around the prospects for cooperation between the Office of the High Commissioner for Human Rights and the G5 Sahel Joint Force, in the context of the new Mauritanian presidency of the G5.