Secretariat's work
Second ministerial meeting of the Coalition for the Sahel (March 19, 2021)
19 March 2021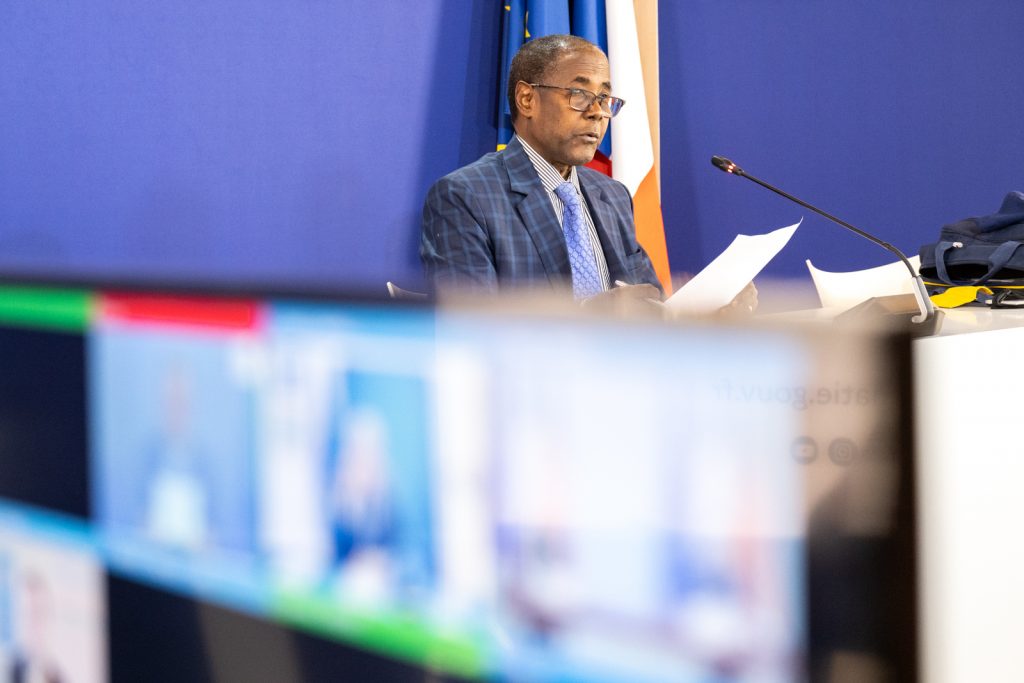 Joint informal communiqué from the Secretariat of the Sahel Coalition, the Presidency of the G5 Sahel, the Executive Secretariat of the G5 Sahel and the European Union
The second meeting of foreign ministers of the Sahel Coalition was held this Friday, March 19. The session, chaired jointly by the Secretariat of the Sahel Coalition, the Chadian Minister of Foreign Affairs as President of the G5 Sahel, the Executive Secretariat of the G5 Sahel and the High Representative of the European Union, led to the adoption of a roadmap for the Coalition. The large and high-level participation (nearly seventy participants) once again demonstrated the commitment of the Coalition's member countries and institutions towards the Sahel region.
The roadmap adopted during the meeting reflects the level of ambition of the Coalition's members. It sets clear milestones for each of the four pillars of the Coalition. Monitoring mechanisms will be put in place in order to ensure mutual accountability between actors.
The participants declared their intention to implement the "civil and political surge" decided at the N'Djamena Summit. They called for the establishment of inter-ministerial political mechanisms in the G5 Sahel countries, with a defined geography of action, and the mobilization of all to ensure the effective application of the surge. The efforts of the governments of the G5 Sahel in the implementation of structural reforms in favour of the rule of law, the fight against corruption and impunity, as well as transparent, effective and inclusive governance, in particular for women and young people are at the heart of these efforts. The Partnership for Security and Stability in the Sahel (P3S) will play a central role in supporting this surge in a context of stabilization.
Coalition members recalled the conclusions of the General Assembly of the Sahel Alliance, which was held in N'Djamena on 15 February 2021. These conclusions will be implemented in the development sphere, based on an integrated territorial approach.
The participants agreed on concrete actions to be pursued in the fight against terrorism, aimed at improving the security situation through stronger coordination between the various armed forces engaged in the field and the increasing presence of the national armies of the G5 Sahel countries and the G5 Sahel Joint Force, with the required means. The importance of respecting human rights and international humanitarian law, and improving relations between the population and the defense and security forces, was underlined.
The ministers finally discussed the transfer of the Coalition's Secretariat to Brussels and its internationalization. The evolution of the Coalition will enable it to assume the mission of monitoring the conclusions of the roadmap, which was entrusted to the High Representative of the Coalition, HE Mr. Djimé Adoum, and to strengthen coordination with the G5 Sahel Executive Secretariat, the P3S Secretariat and the Sahel Alliance, while respecting each other's roles. All of these commitments will be the subject of an initial assessment at the Summit of Heads of State of the Coalition, which will be held in the summer of 2021.