Secretariat's work
February 2023 – 6th Extraordinary Session of the G5 Sahel Heads of State Summit in Ndjamena
23 February 2023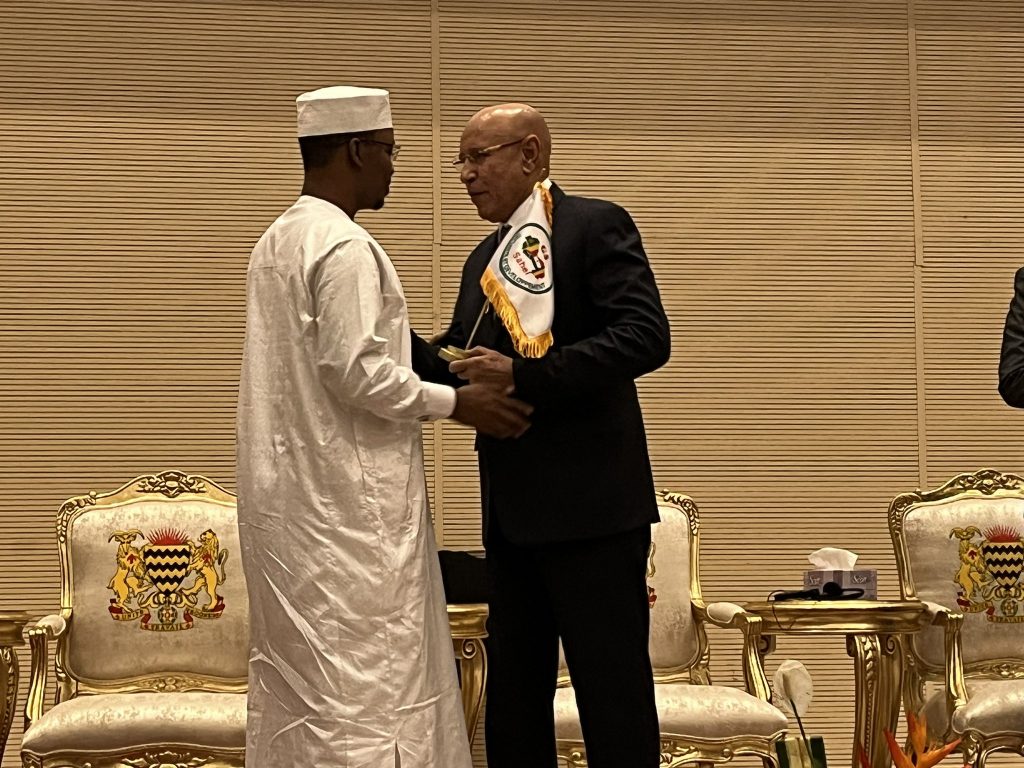 6th  G5 Sahel Summit in Ndjamena, 20 February 2023
The 6th Extraordinary Session of the G5 Sahel Heads of State Summit brought together, at the invitation of the President-in-Office of the G5 Sahel, H.E. General Mahamat Idriss Deby Itno, the President of the Islamic Republic of Mauritania, H.E. Mohamed Ould Cheikh El Ghazouani, the President of the Republic of Niger, H.E. Mohamed Bazoum and the Minister of Defence and Veterans Affairs, representing the President of the Transition of Burkina Faso, Colonel Major Kassoum Coulibaly.
The Chadian President passed the presidency of the G5 to his Mauritanian counterpart. The two Heads of State presented their proactive vision of the need for regional cohesion, which is considered essential to meet the security and development challenges that have grown steadily. The main thrusts of the institutional revitalization of the G5 were discussed around several recommendations that will feed the next Council of Ministers of the institution, expected to take place in Nouakchott.
The Heads of State called for increased international support to address the growing challenges in the Sahel. They welcomed the commitment of partners and noted the update of the Sahel Coalition's roadmap which was requested by Coalition Ministers last March 9, 2022.
The European Union Special Representative for the Sahel reaffirmed Europe's role as a key partner of the G5 and its member States in all priority areas.
The Sahel Alliance, represented by the Spanish Presidency of the General Assembly and the World Bank, chair of the Operational Steering Committee, recalled its extensive investment in the Sahel.
Read the final statement.